PUBG Nigeria also referred to as PUBG Mobile Nigeria, one of the largest and most active Players Unknown Battlegrounds mobile gaming communities in West Africa with over 10,000 members has been acquired by 10N8E Esports.
10N8E Esports has been involved in enhancing professionalism and bringing together different esports communities to engage in tournaments, provide better media outlooks and recognition of gaming skills and talents in West Africa. This acquisition of a large platform such as PUBG Nigeria would enable them to reach out to more talents, leverage other similar brands and grow the Esports industry.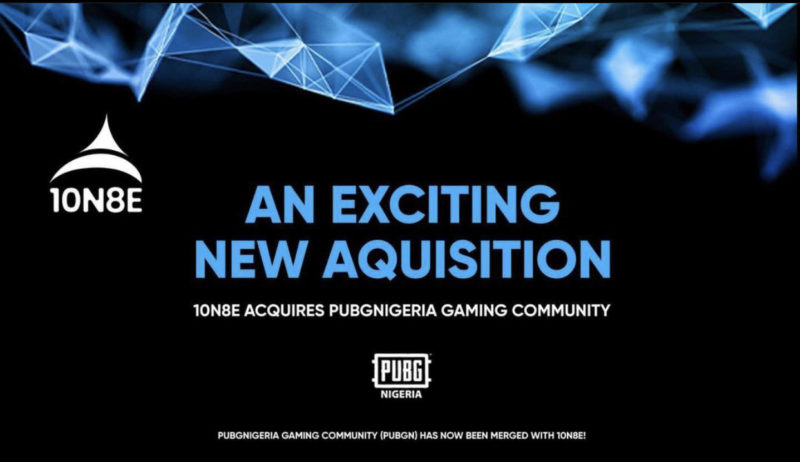 According to Fortune Okorobie, the founder of PUBG Mobile Nigeria "We are excited to join 10N8E as we continue building a go-to destination for PUBG fans, All the early mods and I would like to thank the community for being an integral part of our success to date. We are ready for the next part of our journey in gaming and Esports and are taking you all with us."
Fowowe Onigbanjo, the CGO of 10N8E stated that the new acquisition with regards to growth is progressive and in line with the goal to improve the quality of tournaments, the organisation of gaming events, the professionalism of Esports and the exposure of Africa's talents and skills in the industry to other parts of the world and they are excited to join PUBG mobile in building something this tangible.
We hope for the best to come out of this and wish both parties success in all their endeavours in pushing out Esports in the African space to the world.