Here we go!!! The African E-Sports Rankings are on in the new year with a banging new season. The season 4 Battle Royale rankings will be the first and latest event from them for the year 2022 and the community simply cannot wait to bring on the heat as teams are super geared up in anticipation for it.
Full on action, chaos, drama and ultimate violence can be expected from the AER's package as teams know what is at stake— bragging rights, and everyone wants to be recognized as the number one on the top of the food chain in Sub-Saharan Africa's Battle Royale scene.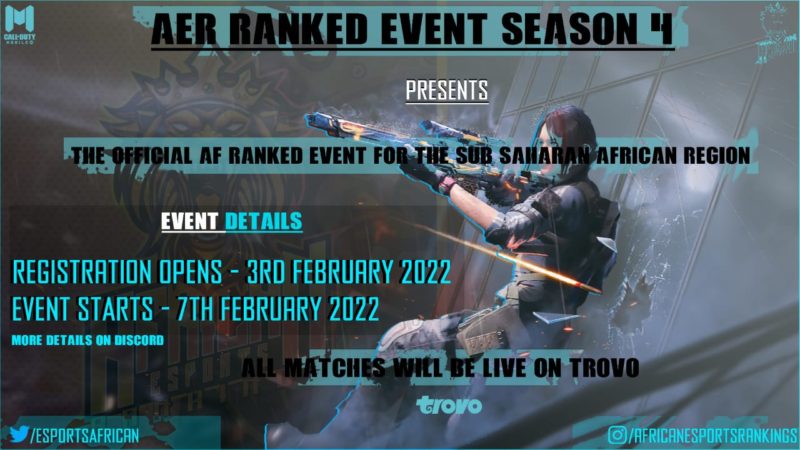 Surprises as the event goes on have been promised and laced from start to finish as the AER have taken things up a notch with new features to the Rankings.
Players' in-depth stats will be tracked, this will include, kill stats, games played and class used in each and every game. Players should take note that only the class chosen from the beginning of the round will be acknowledged in the records of stats.
These stats will reflect on player cards giving more thorough analysis of players, their kills and the classes they use and accurate information on total games played. With this new introduction, referencing to previous seasons and matches will be made easier and overall, players will most definitely always have to put their best foot forward.
The rankings are going to consist tier 1 to 3 teams battling in their respective brackets with the schedule below: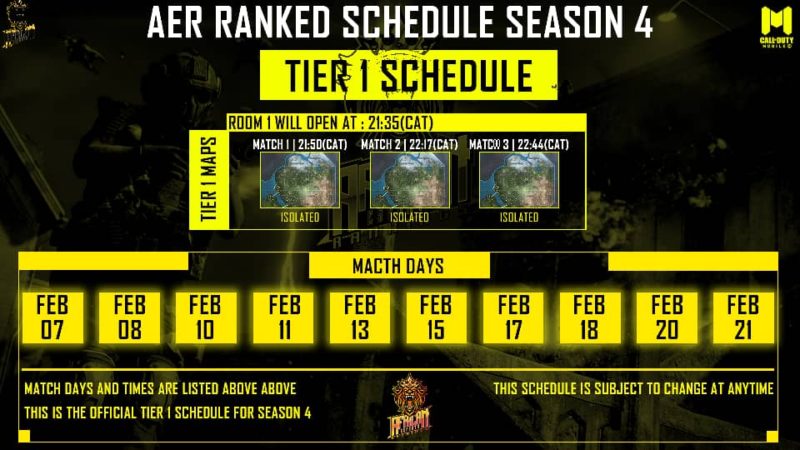 Over 50 teams have registered and are prepared to rumble in the jungle. We wish the entire participants absolute GGs and fun throughout the event.
For more information, join the AER Discord Server through the link below