Cxmmunity Media, a pioneer in organizing competitive gaming events, has once again set the stage for adrenaline-pumping action and strategic brilliance. Following the success of the CODM Solo Battle Royale tournament, which boasted a prize pool of 150,000 naira, Cxmmunity Media in partnership with the Nexal Gaming Community is now poised to captivate both video gamers and chess enthusiasts with not one, but two fascinating championships; the Call of Duty Mobile (CODM) and Chess tournaments, where skill, strategy, and sportsmanship will take center stage.

CODM Championship
The anticipation is building as registration opens for the Call of Duty Mobile Tier 2 of 3 tournament. Gamers of all levels are invited to showcase their prowess in this multiplayer battle. Scheduled to commence on the 22nd of August, 2023, participants will compete for their share of a remarkable 150,000 naira prize pool. Registration will end on the 18th of August, 2023. For instant updates and more information, join the WhatsApp group for the CODM Championship here.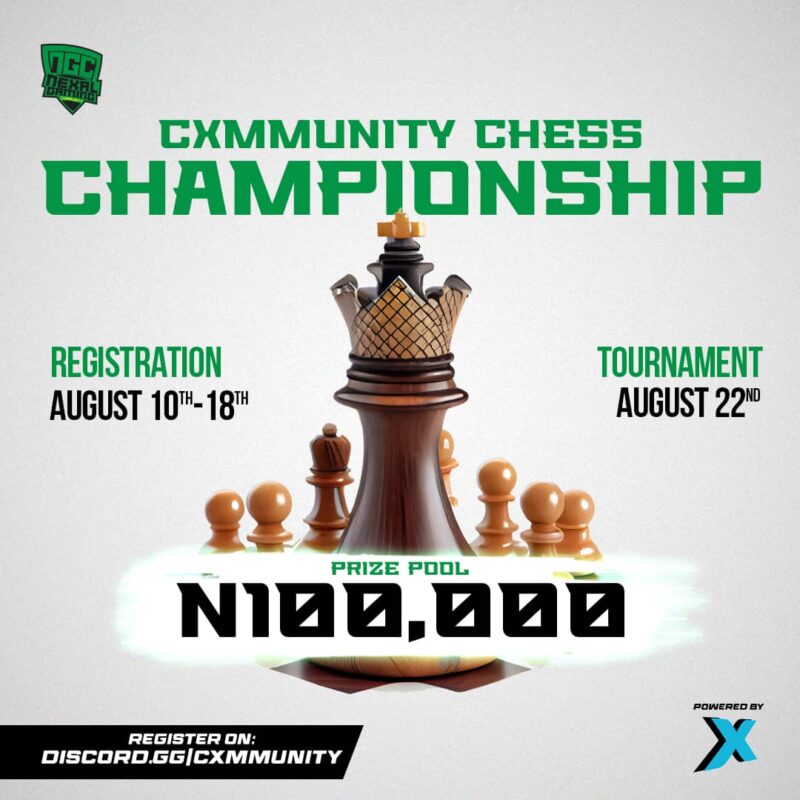 Chess Championship
For those who prefer the classic battle of wits, the Chess tournament is a golden opportunity to prove their strategic acumen. Cxmmunity Media's Chess championship will run parallel to the CODM tournament on the same day. Registrations for the Chess tournament are currently open and will close on the 18th of August, 2023. Grandmasters and novices alike can look forward to putting their minds against each other and compete for victory. Join the WhatsApp group created for the Chess Championship here.
Cxmmunity Media's commitment to fostering a sense of unity among gamers and gaming enthusiasts is evident in their dual-championship approach. By hosting both CODM and Chess tournaments, they provide a platform for diverse communities to come together, celebrate their passions, and engage in healthy competition.
Whether you're a seasoned CODM or Chess player or an aspiring talent, this championship promises intense competition and exciting gameplay. To be a part of the tournaments, register on Cxmmunity Media's discord server as more information about the current and future tournaments and opportunities will be shared there.