The clatter of clans (COC) which began yesterday the 1st of May is a PUBG mobile tournament that was initiated to promote African Esports. This edition received registration from teams across African regions like Nigeria, Ghana, South Africa, Somalia, Mauritia, Botswana, Sierra Leone, and Angola.
The COC 12th edition is divided into four stages. Stage one is the group stage where 48 clans are split into 3 Lobbies of 16 teams each. The top 10 teams from each lobby and two best 11th placed teams from all 3 lobbies qualify when they play 4 matches in total, to make up the 36 teams quota for quater Finals.
Stage 2 is the quarter final stage where only the top 16 teams will qualify after playing 6 matches to add to the 20-teams quota for the semi-finals. In stage 3, which is the semi-finals, only the top 12 teams will qualify after playing 8 matches in total to add to the 16 teams quota for Finals.
In the fourth stage which is the Finals, only four teams will emerge as winners after playing 12 matches. The winners get to walk away with a prize pool of 150 USD.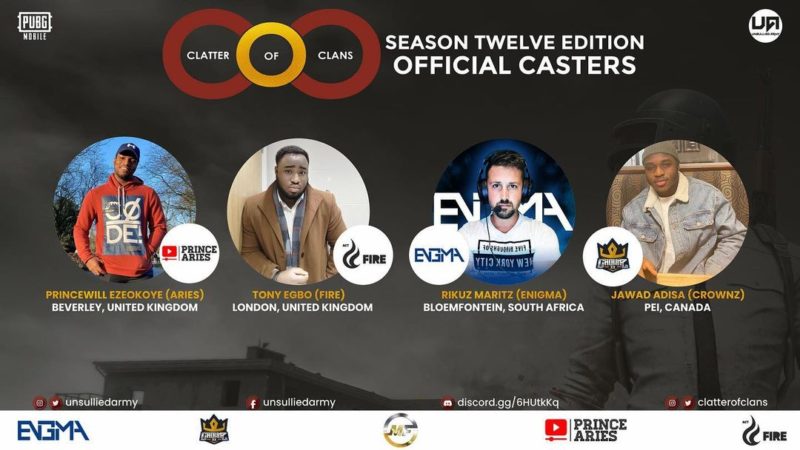 To avoid missing out on the amazing matches this edition, click https:// discord.gg/zYtkRt8wSx to get notified of the streaming links and casting calenders.