The Free-Fire MEA championship began on the 24th of February 2023 and was graced with the best free-fire teams ready to battle it out for a position in the 2023 global finale.
The Free-Fire MEA Finals of 2023 organized by the leading Esports platform and event organizer, GAMR AFRICA, will feature teams from the Middle East and Africa region such as Egypt, Saudi Arabia, and the UAE with one team going home with the Championship title.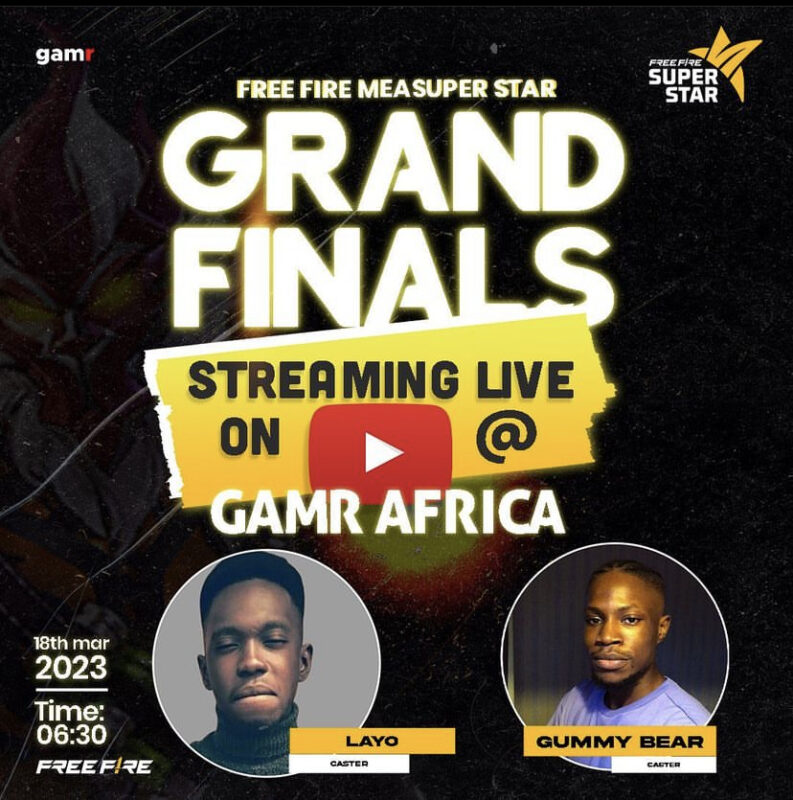 The tournament will feature some of the best FREE-FIRE teams in the region competing for a grand prize of $50,000 and is scheduled to take place on the 18th of March, by 6:30pm WAT. The Free-Fire MEA grande finale will be broadcasted live on Gamr Africa's YouTube channel.
You do not want to miss the heat that these professionals will be bringing into the field, click here to catch up on the live stream when it starts. You can also follow Gamr Africa on Instagram for more information.