10N8E Esports, one of Nigeria's esports solution providers in partnership with Carbon has announced its Mobile Legends Bang Bang tournament tagged "Contest of Champions" set to start on the 30th of July, 2033, and end on the 13th of August 2023.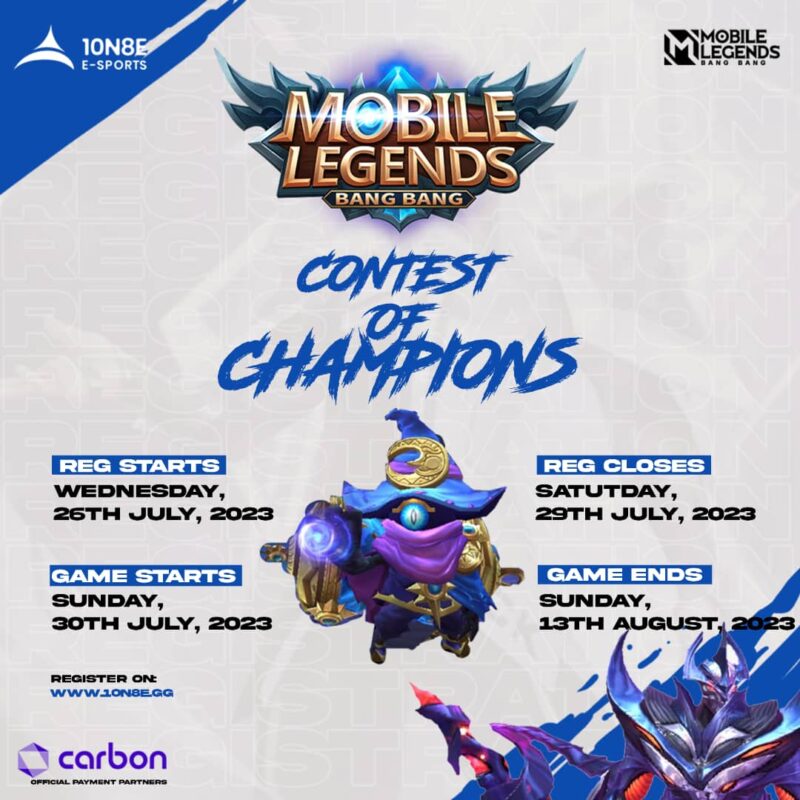 If you have what it's got to emerge as the overall champion of the tournament then head to their discord channel by clicking here to register your squad for the tournament. Registration ends on Saturday, 29th of July 2023.
The Career Development MeetUp and Game Night will be happening live in Lagos between 5pm and 8pm at Alliance Francaise De Lagos/ Mike Adenuga Centre at No 9, Osborne Road, Ikoyi on the 28th of July, 2023.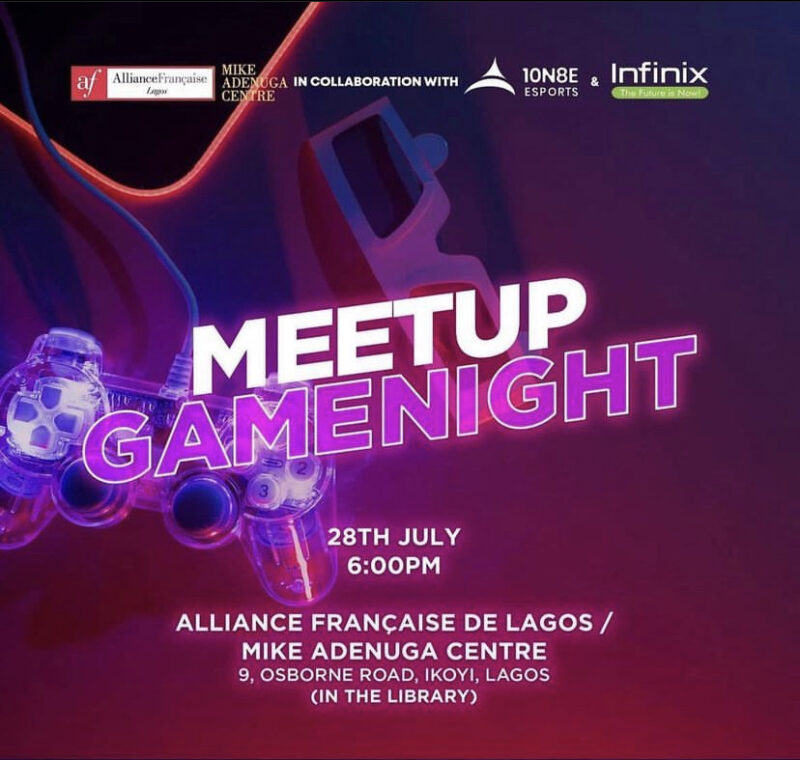 The event was organized in partnership with Infinix to connect the Esports community and provide avenues for attendees to network with top professionals in the industry and gain more knowledge on the careers and opportunities present in African Esports.
The event will feature a live gaming section featuring games like play station, ludo, and many more. There will also be exclusive giveaways by 10n8e Esports and of course, refreshments.
For more information, check out 10n8e Esports on Instagram or visit their website 10n8e.gg.