Otakumart is going to be giving out 50 thousand naira each to the best voice acting, Crowd's choice, Best Scene, and the Most original categories at the Gamr X event happening on the 17th of June, 2023.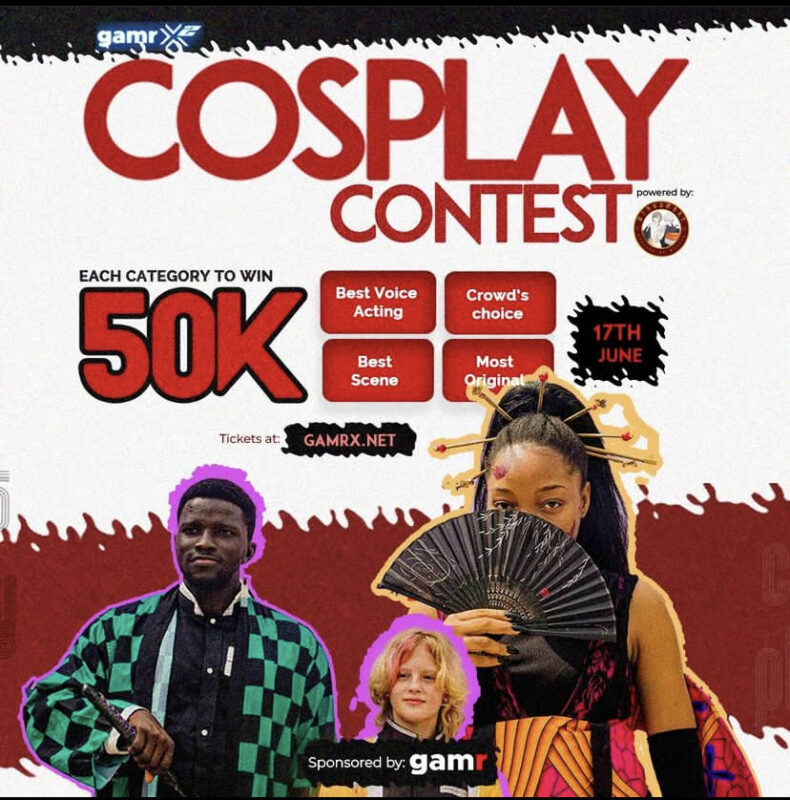 Otakumart is the number 1 anime store in Nigeria. Anime lovers can shop online on the Otakumart website or walk into the store at Gbaja Shopping Mall, Surulere, Lagos state.
The store provides items like anime costumes, anime-themed mugs and fashion accessories, color books, mouse pads, and even phone pouches.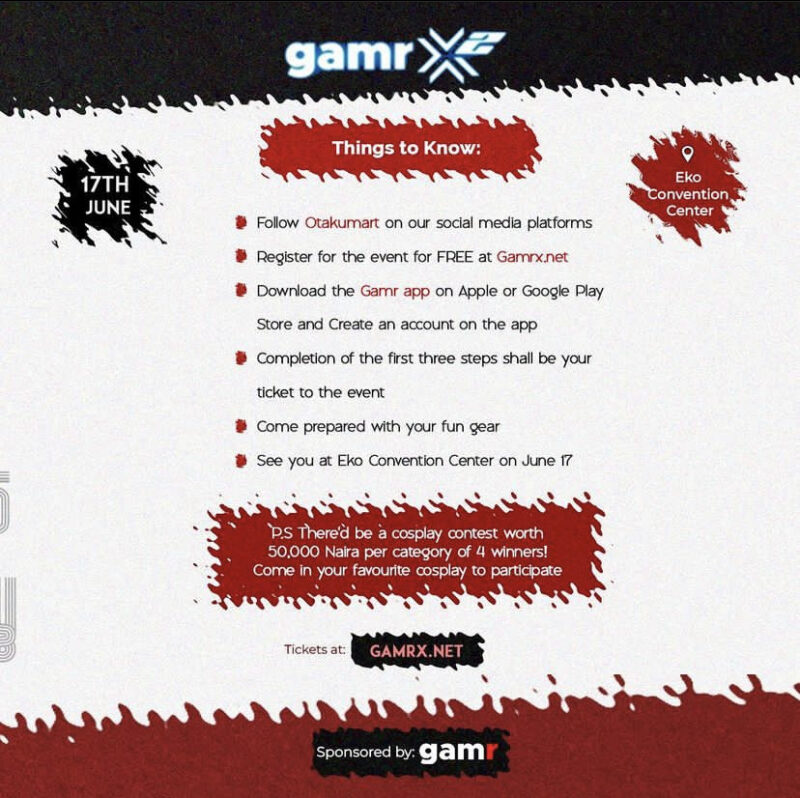 To participate in the Cosplay contest, register here to attend the event happening live at the Eko convention center on the 17th of June, 2023, you might just be the lucky winner of 50,000 naira. For more information, connect with Gamr Africa on Instagram and Otakumart.