One of the biggest MLN event and the talk of the community is finally here again. Mobile Legends Nigeria League Season date has been confirmed and will be starting on the 1st of August 2021 and concluding on the 12th of September 2021. The tournament which will be spanning six weeks is Mobile Legends Nigeria's biggest and most popular event with the event being streamed and broadcasted live on various platforms. The MLNL S3 tournament is expected to be played in a league format with eight teams slated to compete and clash for the grand prize and the MLN championship title.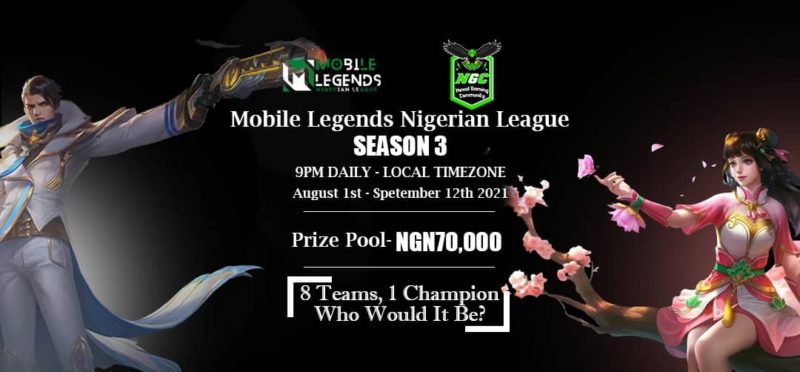 Recall that MLNL Season 3 have been in discussions for the past months with preparations being concluded and finalized this month.
Top squads are also expected to participate, with Nigma, presently Saviours Esports winning the first tournament and Reap n Kill winning the former, also anticipated to compete. Who will emerge victorious on this spectacular event, find out as MLNL season 3 tournament kicks off on the dawn of next month.