The Nexal Gaming Community (NGC) announces its weekly podcast, "The African Esports Podcast" set to help in promoting the growth of Esports in Nigeria and all around Africa; to be held every Wednesday by 6 pm and Open Mics every Sunday by 5 pm on the NGC's Twitter account @Nexal_Gaming.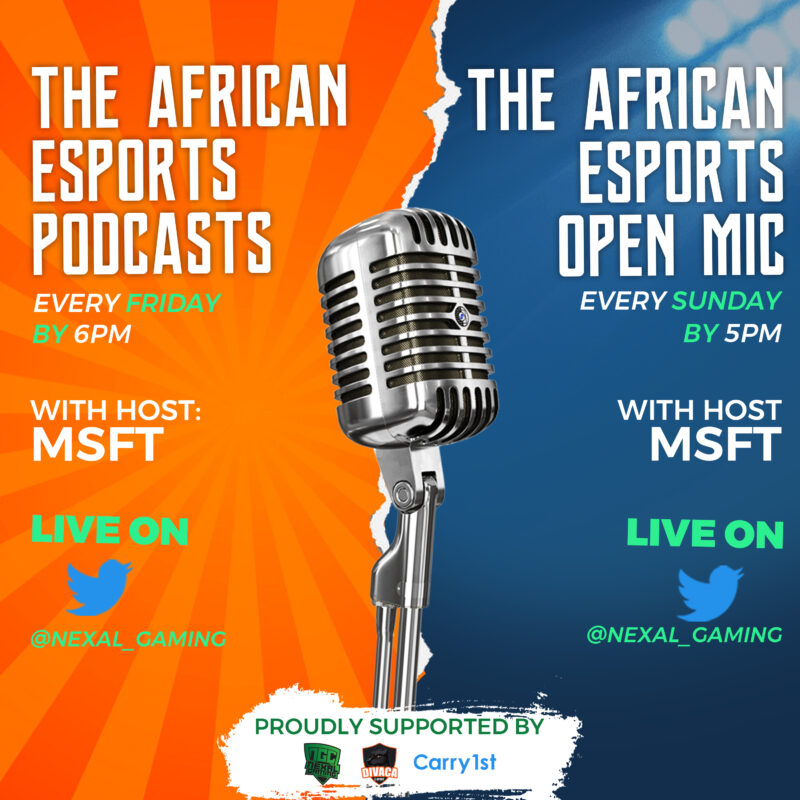 The Nexal Gaming Community weekly program consists of the Esports Podcast where top players and stakeholders in and around the African Esports Scene will be featured in a 1hr show, diverse topics surrounding esports in Nigeria and Africa as a whole are broken down and explained, interviews are conducted, questions are answered, and the latest news and juiciest information are given out.
The Open Mic show allows listeners to freely join in on the conversations and give their views on different facets surrounding Esports.
The podcast is hosted by MSFT and is proudly supported by the NGC, Divaca Esports, and Carry1st.
To join the conversation, follow @Nexal_Gaming on Twitter and join the space every Wednesday and Sunday. It promises to be entertaining and enlightening, pick up your devices and set the alarm cause you really shouldn't miss it.