Red Bull M.E.O (Mobile Esports Open), an international competitive celebration of the mobile gaming scene with the motto "Open to all! Won by one" began registration in November 2021 for it's fourth season, with players from 30 countries competing and winning several competitions as well as building their status in the gaming industry across different mobile games.
Compared to season three which was held in 2020, this year's Red bull celebration is bigger and better! The tournament gives players the opportunity to compete with the best gamers in their country, including regional events in South East Asia, the Middle East and Europe.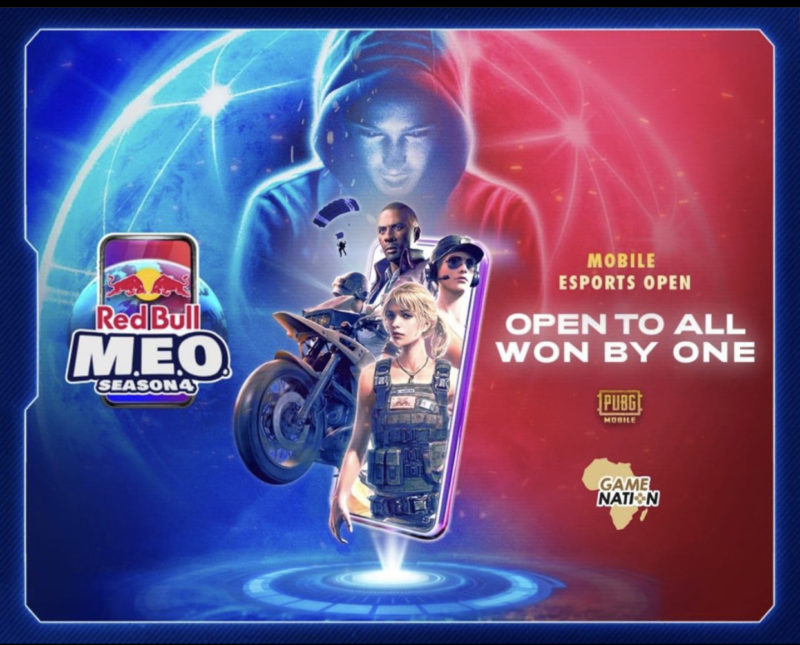 This season features some of the most competitive games in esports such as PUBG MOBILE and League of Legends: Wild Rift, as well as regional features including World Cricket Championship for India, Pakistan and Sri Lanka.
Red Bull M.E.O is given to national stories, the competition starts at the national qualifiers level which involves competing with gamers in one's country, The best teams of the country will have a chance to compete at the National Finals for a chance to be crowned the champion.
Afterwards, Last Chance Qualifiers of PUBG Mobile and League of Legends: Wild Rift will be hosted virtually in selected regions of the world, these regions will feature a regional final event where top teams from each region will be given a chance to win over €10,000 in prizes.
In Nigeria, this season will feature competitions in PUBG mobile, players who qualify will move on to compete in the National finals.
To get updates as the event progresses click Here