Free fire player Abubakar reportedly stole 35,000 naira to acquire a free fire account from a fellow gamer.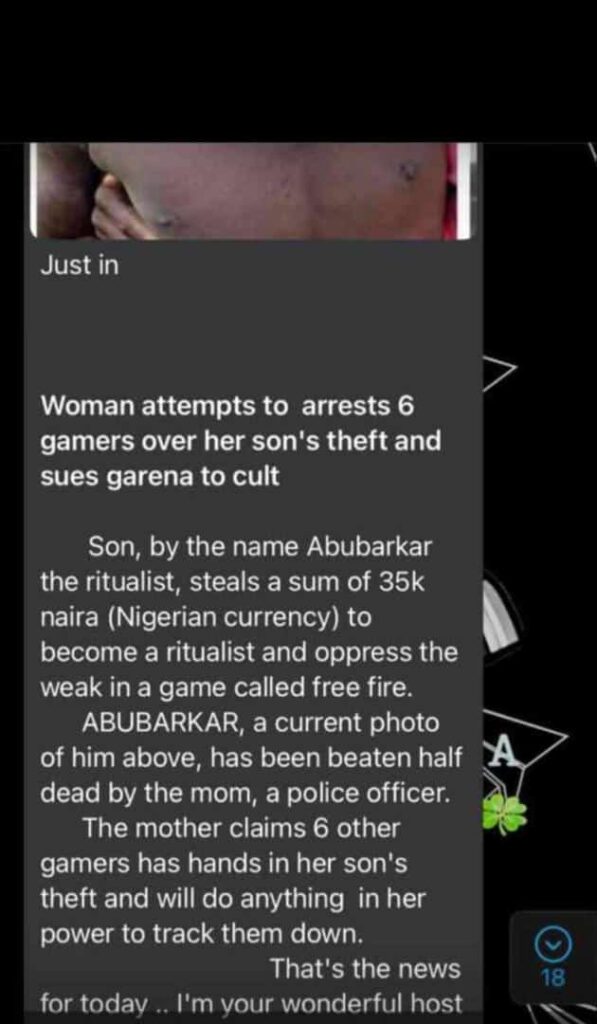 His mom who claims to be a police officer has threatened to arrest the seller and five others if the money isn't refunded, there have also been claims that her son was beaten mercilessly by her upon discovery of the missing money.The seller has however refused to say anything regarding a refund.
Abubakar's mom claims that her son has never stolen and she makes sure to supply him with monthly allowances, she added that two or three people would go down and others will learn from it if the money isn't refunded to her account or that of her son.