The African Elite League playoffs, which began on October 5th, 2022, is over with sixteen teams making it to the finals.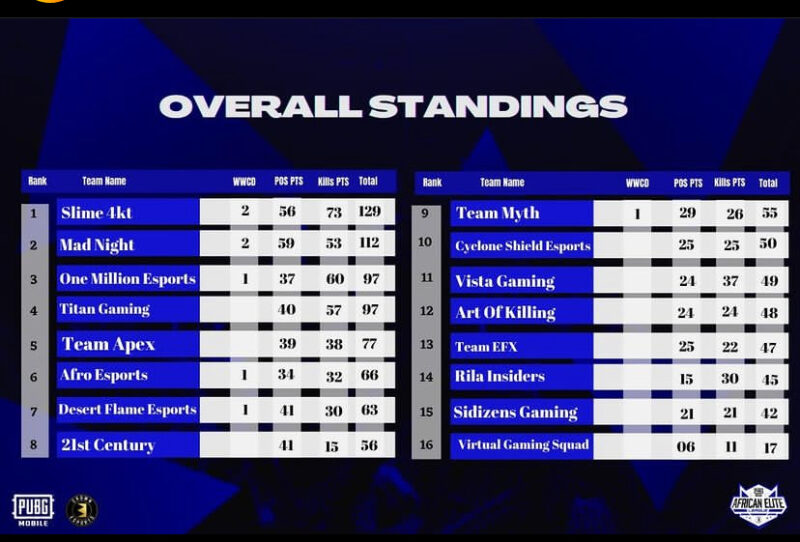 The four stages of the playoffs lasted roughly eight days with Twenty-two teams overall, including sixteen from the African Elite championships.
Sixteen teams from the African Elite championship began the first stage, and only one, Black Cobra, advanced to the finals.
Black Cobra was replaced in the second stage of the competition by one team from the invited teams. Two teams, One Round and Black Jack, advanced to the finals at the conclusion of this phase.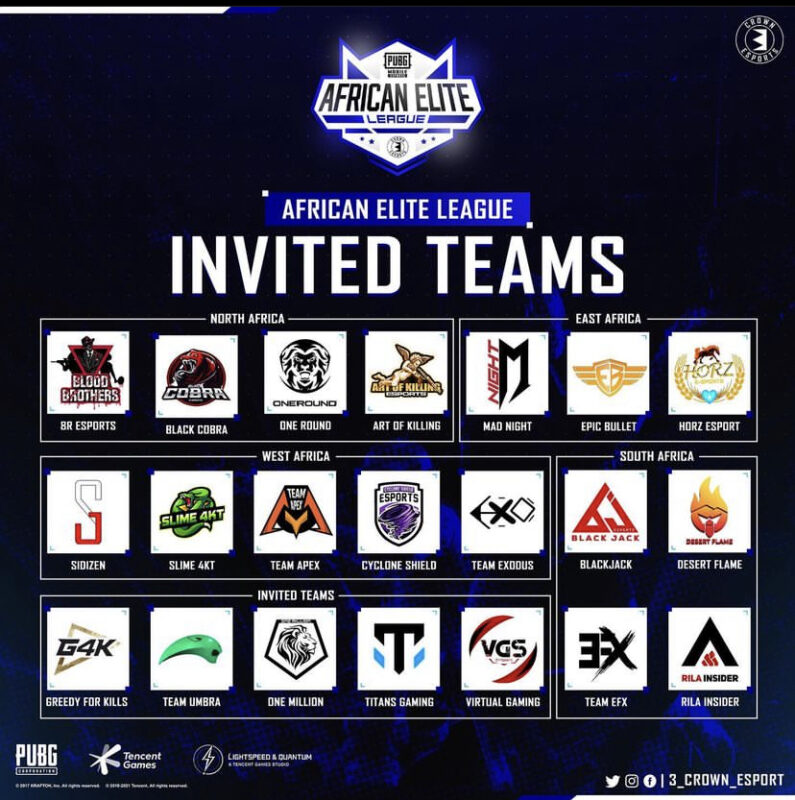 The third stage saw the addition of two additional teams from the invited teams. Three teams qualified for the final round: iMega, Soul Esports, and 3 Crown Esports.
After eight days of fierce competition, ten teams, along with those who previously qualified, are now in the finals. In the last round, three other teams took the places of the qualified teams to keep the competition intense and fierce.
The ten teams that qualified in the fourth stage are Slime 4KT, Afro Esports,Team Apex, Cyclone Shield, Team Myth, 21st century, Desert Flame, Mad Night, and One Million.
Altogether, 16 teams qualified for and will be battling it out in the finals.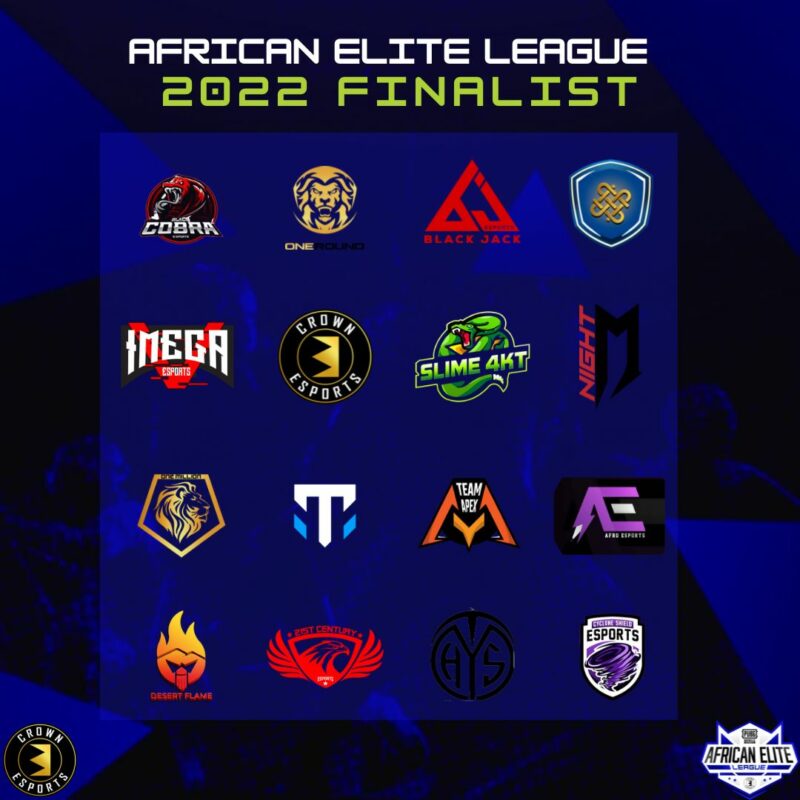 The qualified teams to play in the finals are Black Cobra, One Round, Black Jack, Soul Esports, iMega Esports, 3 Crown Esports, Slime 4KT, Mad Night, One Million, Titan Gaming, Team Apex, Afro Esports, Desert Flame, 21st Century, Team Myth, and Cyclone Shield.
The MEA had their tournament sooner than anticipated, and the AEL had to wait until theirs was finished to continue with the league, so the playoffs had to be moved up from their original deadline of October 12th.
Three teams, including Team Umbra and Horz Esports, disbanded prior to the last two days of the playoffs, and were replaced by Team Myth, Vista Gaming, and 21st Century.
The playoffs are currently over and the finals have already begun. Catch up with the game every night by 9 pm live on YouTube and for more information, follow 3crowns Esports on Instagram, you can also follow Insider Africa and The Nexal Gaming Community for timely updates.