Do you enjoy playing or watching Fortnite, Valorant, or League of Legends? Do you possess the qualifications to snare the title of Ultimate PC master? Then, be prepared!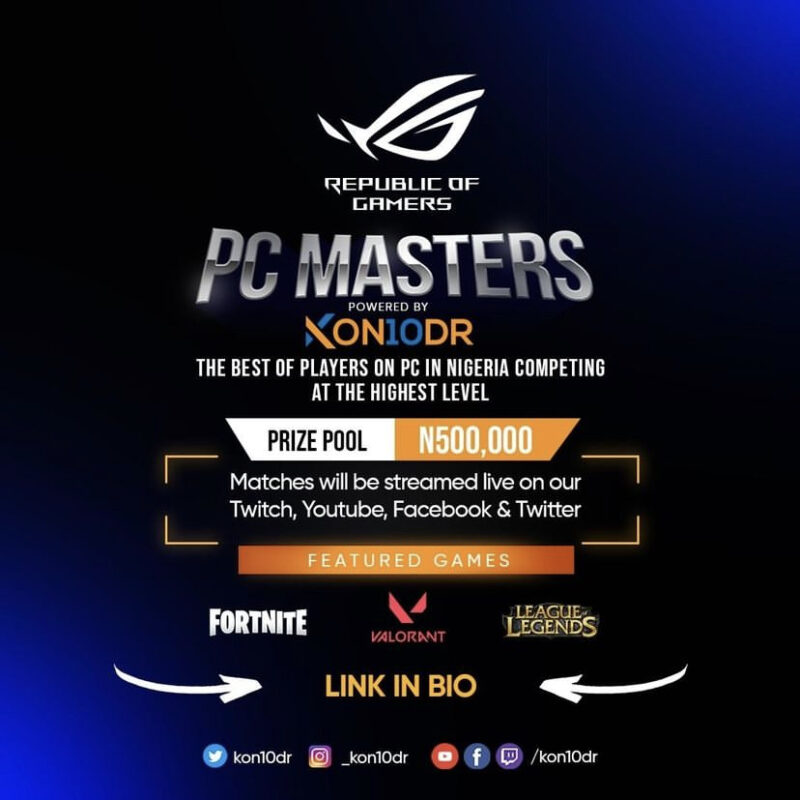 Kon10dr just announced their sponsorship of the Republic of Gamers PC masters league. You stand a chance to win a portion of the 500,000 naira prize pool and the title of the best PC master in Nigeria.
Although the exact time and day have not yet been determined, you can register to attend.
Stay glued to Kon10dr's Instagram page for updates.