Jae's Barbershop, a Unisex salon, Spa, Boutique, and Game house located in Umuahia, Enugu state, Nigeria is running a FIFA tournament for Enugu gamers from the 16th to the 30th of June 2022.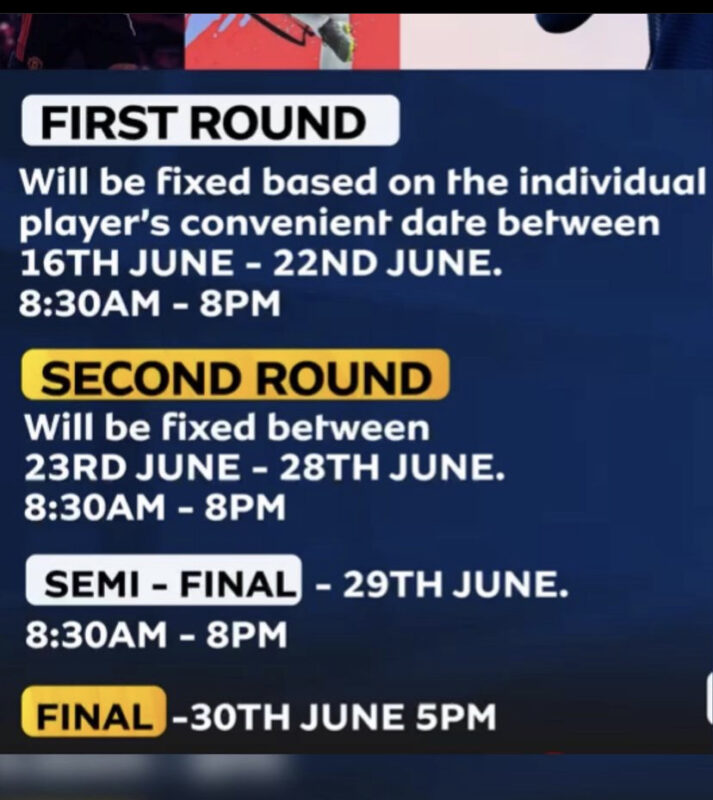 Registration is currently ongoing and will end on the 15th of June. Registration is free, however, to be a part of the FIFA tournament, visit the salon or gaming section and spend two thousand naira and above. A 10% discount will apply to purchases of 20,000 naira and above from the boutique section (Dera wears) for the first ten individuals.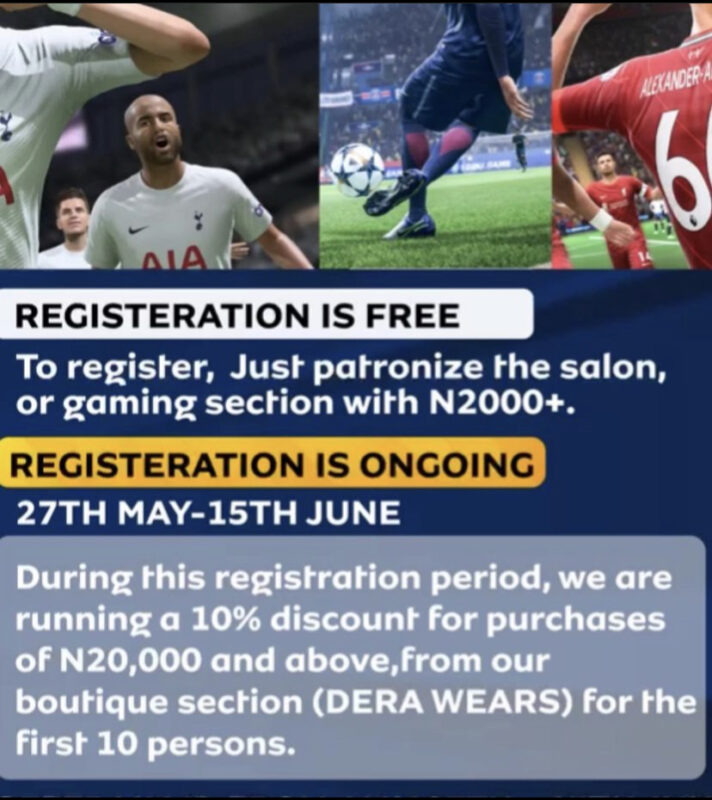 The tournament will be in three rounds, the first round will be fixed at each player's convenience between the 16th to 22nd of June from the hours of 8:30 AM to 8:00 PM.
The second round will take place between the 23rd to 28th of June and the semifinal on the 29th of June between the same hours. The final round will take place on the 30th of June at 5 PM.
The winner goes home with 35,000 naira, and the first runner-up, 15,000 naira. If you're in Umuahia, hurry now to Jae's barbershop, you might just be the lucky winner.