PUBG Nigeria announced the demise of yet another player in the early hours of today, Identified as Bante.
The late player claimed to have sold his account because he needed surgery and confessed that he felt dead even before his demise.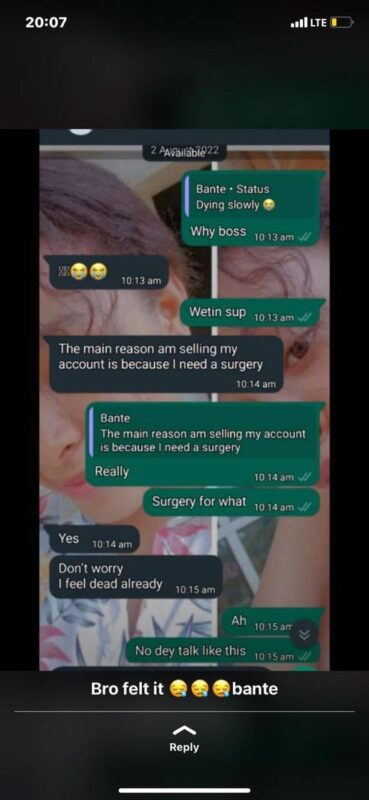 We at The Nexal Gaming Community pray that his soul rests in peace, and that his family and friends are comforted.
For more information, visit PUBG Nigeria here