The Nigerian Pro League is here again in its sixth season, calling on all capable PUBG Mobile Nigerian squads to get ready to snatch the most prestigious PUBG Mobile titles in the country.
Registration for the tournament began on the 24th of February and lasted till the 3rd of March. This year, the tournament has a whooping prize pool of One Million Naira broken down into six categories, with the winner going home with 40% of the awarded money.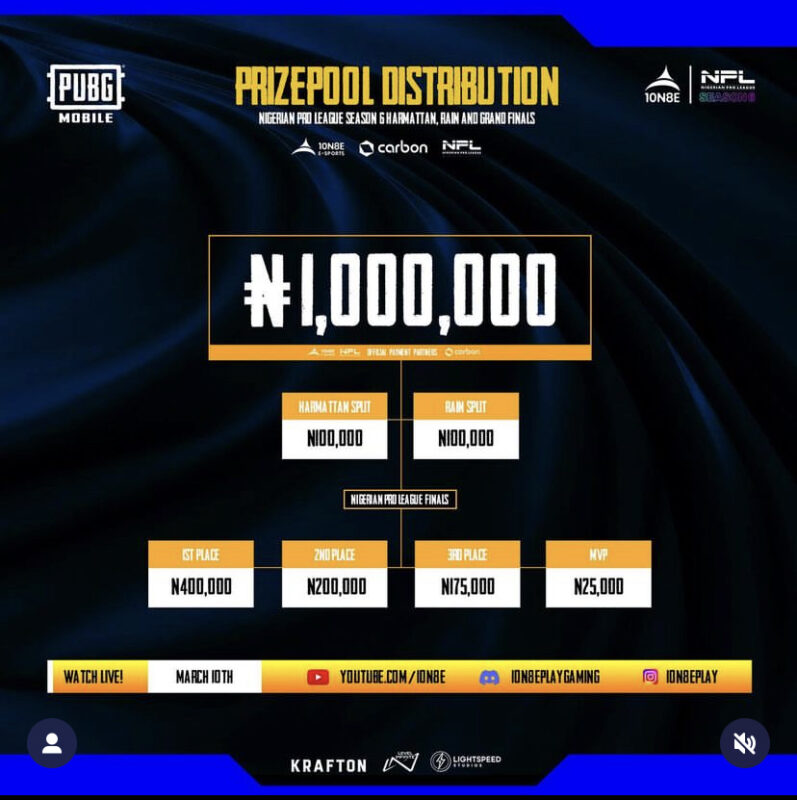 The official casters of the Nigerian Pro League Season 6 include Priest Casts, Don Bashrah, Actfire, Enigma, Isaac Einstein, and Crown Casts.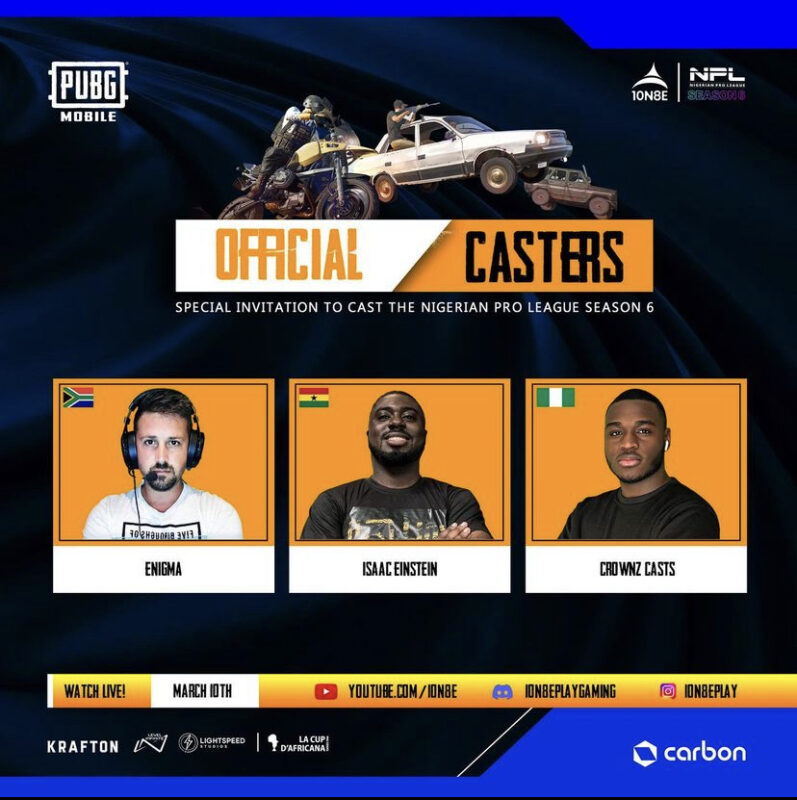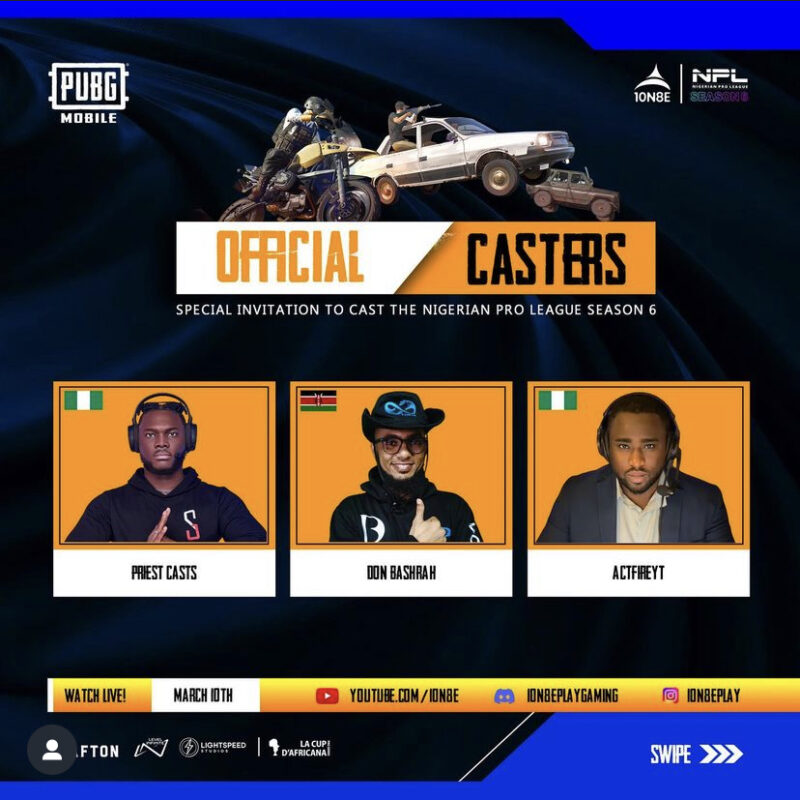 The NPL, which started on the 10th of March, 2023, has seen unique talents and some of Nigeria's best Esports athletes grazing the field with their exceptional skills, strategies, and styles.
The harmattan split, in which 30 teams competed, served as the first round of the tournament playoffs. With a total of 52 points, AFRO ESPORTS emerged at the top of the leaderboard.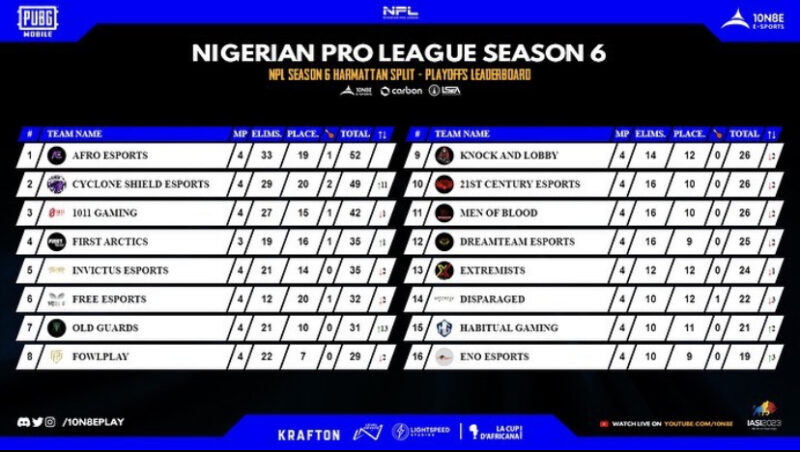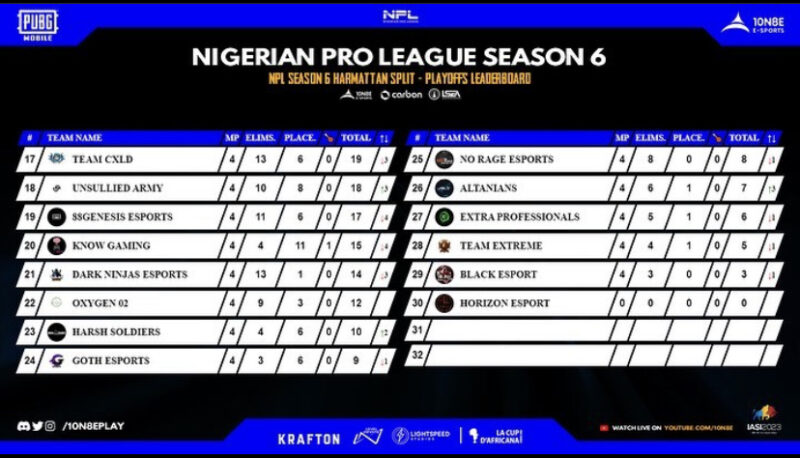 Official partners of the tournament include the Lagos State Esports Association, International Esports Federation, and Carbon, the official payment partner of the league, all set to bring about fantastic innovation and added value to this season of the Nigeria Pro League tournament.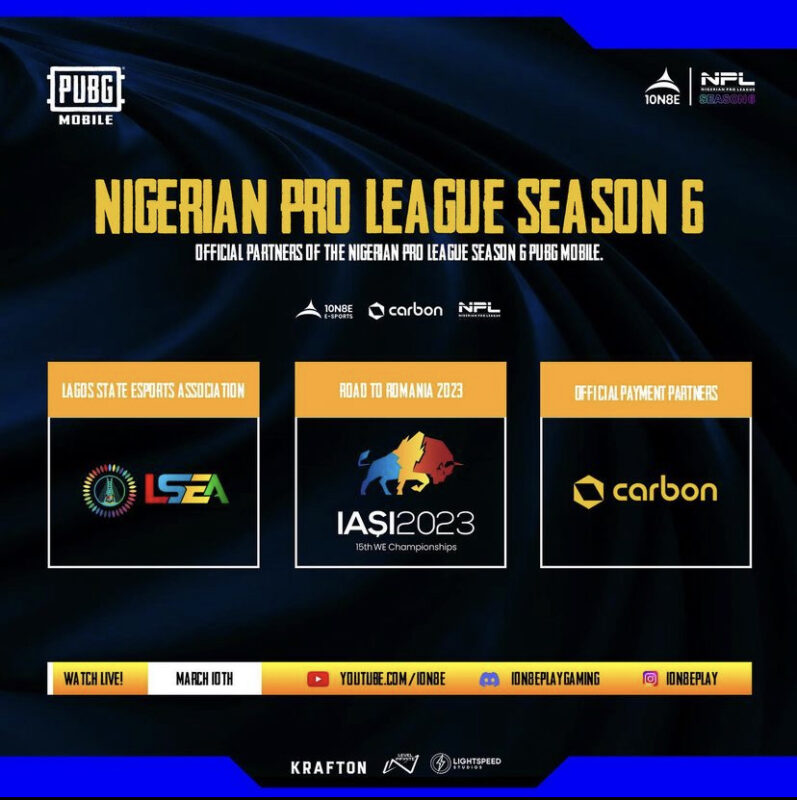 If you're a fan of PUBG Mobile or just a lover of the competition, you can watch the live stream of the games here; follow 10n8eplay and PUBG Nigeria on Instagram for fresh updates and more information. This year's tournament promises to be engaging, competitive, and filled with exciting performances.