Gamr Africa has put together a stakeholders forum, the Road to Gamr X themed "Esports: Creating a thriving Economy", set at fostering strategic alliances between the public and private sectors through esports, set to take place by noon on the 12th of November at Ikoyi, Lagos Nigeria.
One of Nigeria's leading competitive platforms, Gamr Africa plans to educate and inform these stakeholders which include investors and professionals in the industry, among others and help them explore career opportunities in the industry, thereby promoting friendship through esports.
This road to Gamr X forum is a prelude to the biggest esports event in Africa, set to happen in the first quarter of 2022, at Onikan, Lagos, Nigeria tagged  "Gamr X". This bigger event will include Seven Thousand physical attendees and One Hundred and Fifty Thousand virtual attendees from Seven African countries.

The Road to Gamr X will have in attendance two hundred stakeholders and three hundred virtual attendees. A panel session in which different brilliant speakers such as MOTOLANI ALAKE; a trained lawyer and editor at Pulse Nigeria, TOM LEONARD; a digital marketing consultant, SAYO OWOLABI; the Founder and CEO of the Lagos eSports forum and some others, will dish gold out from their wealth of knowledge will also take place at the road to Gamr X event. They have also partnered with the French embassy and Mike Adenuga Centre in Ikoyi.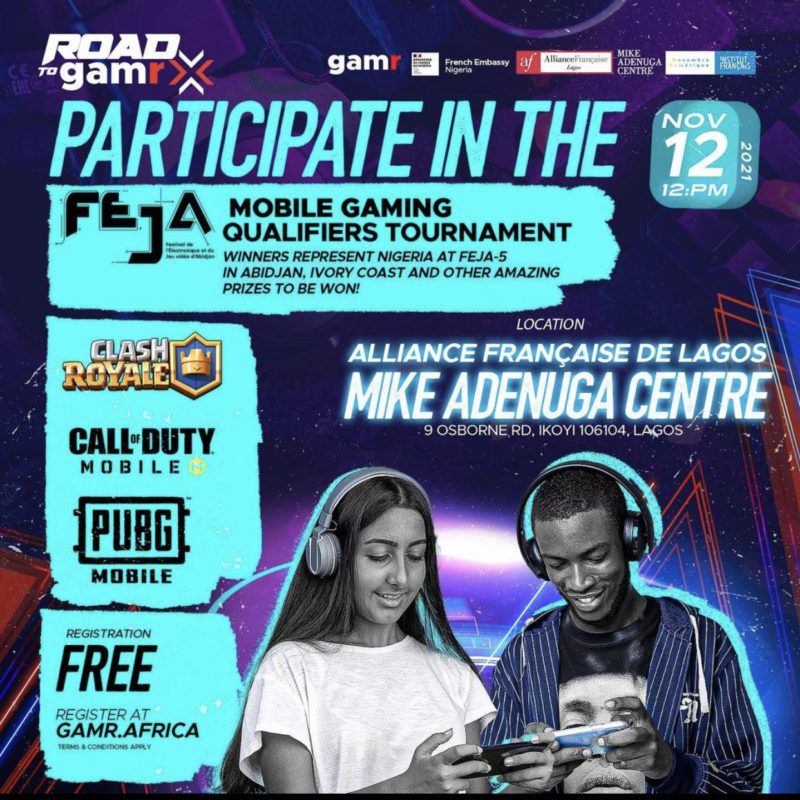 You have a chance to participate in three games; CLASH ROYALE, CALL OF DUTY MOBILE and PUBG MOBILE where winners will get to represent Nigeria at Abidjan, Ivory Coast along side other amazing prizes.
Registration is currently ongoing and is free! Click here to register, It promises to be an insightful and amazing experience. For more updates, check them out on Instagram @gamr.africa.