Something huge, something fresh is here and it is the Battle Royale Duo tournament tagged "Road to Honour" powered by 88 Gamers Club and sponsored by PennyTree.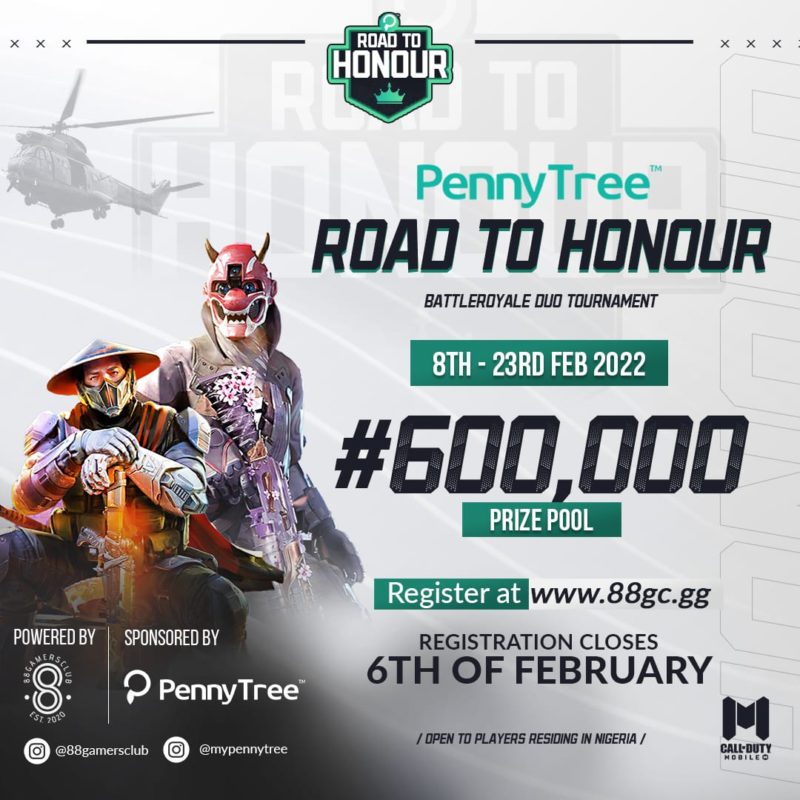 Road to Honour is going to be a wild and exhilarating ride and top tier fun not just because you are playing a game you love but you're also winning cash prizes one way or the other. The tournament has a generous prize pool of N600,000 and there and everyone stands a chance to win something even by not participating at all. By referring a friend or anyone at all to the PennyTree app, you earn N500. And there is an opportunity to actually amass N50,000 for referrals only!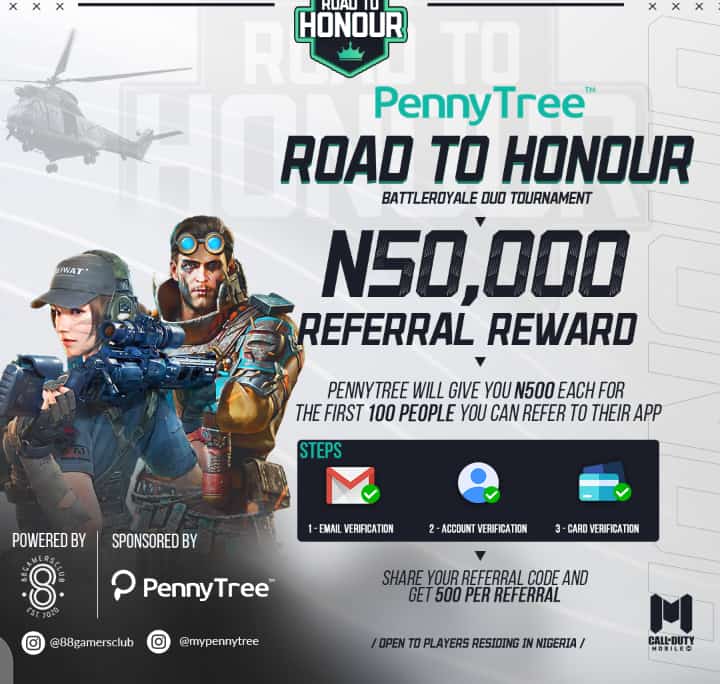 The sponsors, PennyTree are a Nigerian fintech startup, has launched its gamified digital lifestyle platform. If you are looking for an app to help you with curating a fun and economically balanced lifestyle for today and tomorrow – run to the App Store right now and smash that download button.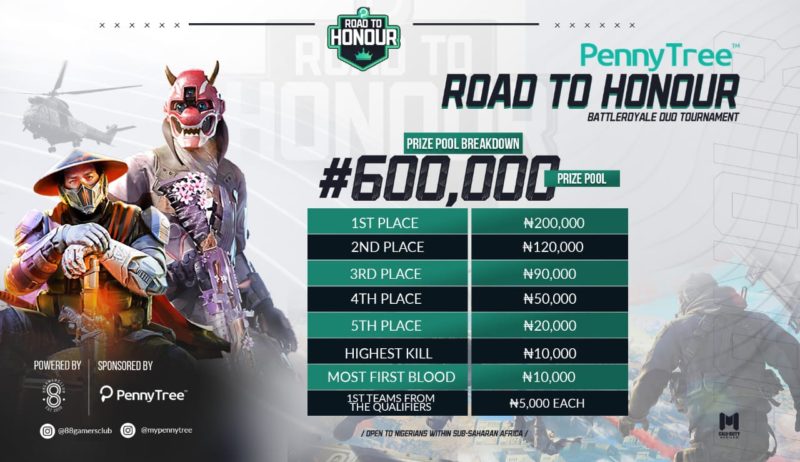 Registration has started and is in full swing and will end on 6th February. The website link for registration will be below and the 88 Gamers telegram group chat link will also be provided for more information and assistance to players who want to register. Furthermore, you must have downloaded and verified your PennyTree account on the app to partake and receive your winnings. So gamers, grab yourself your best partner, register and come empty your clip in shooting for Honour. It will be an absolutely phenomenal experience.
Website link for registration: https://88gc.gg/tournament/pennytree-road-to-honour
Telegram GC: https://t.me/+HraauX3kymk2N2Vk